Raymarine Hailing Horn f/Loudhailer & Fog Signals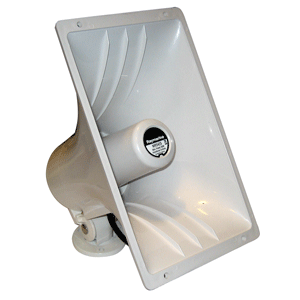 Hailing Horn for Loudhailer and Fog Signals

Marine white plastic hailing horn handles up to 30 watts at 8 ohms.
Power - Output (Watts)
40w
Box Dimensions
7"H x 10"W x 12"L WT: 4.70lbs
Categories
Communication | Hailer Horns

Old Category
SPEAKERS - HORNS
Copyright 2016 CWR Electronics. All rights Reserved.
All products, services and/or company names mentioned herein are trademarks of their respective owners.