Become a CWR Electronics Dealer!
Starting a marine electronics business is easy!
With CWR Electronics as your consumer electronics distributor, you have the benefit of over 25 years experience as a full-service wholesale marine eletronics dealer and marine electronics dropshipper working for you.
Start Now
Raymarine Ray 240 Second Station Kit
E45001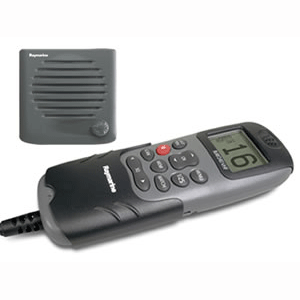 Ray 240 Second Station Kit

Second station kit for the Ray 240 Modular VHF Radio System.

Add a full function second station to your Ray 240 VHF radio with our second station kit. Perfect for your navigation station, helm or flybridge, this kit includes the Ray 240 acive speaker, handset, cradle and a 5 meter interconnect cable to plug it into your Ray 240 transceiver module.