Minn Kota MKA-16-02 PowerDrive™ Aluminum Quick Release Bracket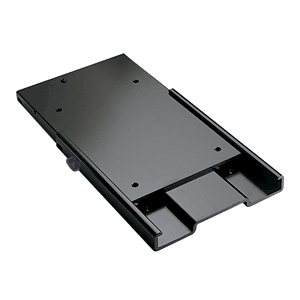 PowerDrive™ Aluminum Quick Release Bracket (MKA-16-02)
Choose for convenient, quick removal of any PowerDrive™ or PowerDrive with AutoPilot™ trolling motor.

Extruded aluminum design with sidescrew provides quiet and secure locking system.

Easy to install.
Box Dimensions
2"H x 10"W x 15"L WT: 5.00lbs
Categories
Boat Outfitting | Trolling Motor Accessories

Copyright 2016 CWR Electronics. All rights Reserved.
All products, services and/or company names mentioned herein are trademarks of their respective owners.