Bounty Hunter Discovery 2200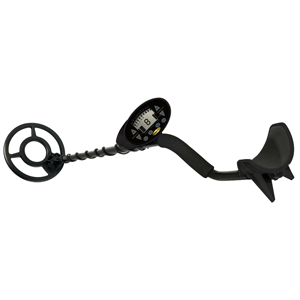 GENERAL INFORMATION
Manufacturer:
Bounty Hunter
CARRY CASES
SKU
Description
List Price
BOUNTY HUNTER NYLON CARRY BAG CBAG UNIVRSAL CARRYING BAG
34.99
RELATED ITEMS
SKU
Description
List Price
BOUNTY HUNTER PINPOINTER
69.99
BOUNTY HUNTER GOLD PROSPECTING KIT
39.99
BOUNTY HUNTER PRO GOLD PROSPECTING KIT
79.99
BOUNTY HUNTER HARDROCK PROSPECTING KIT
169.00
BOUNTY HUNTER TRUE STEREO HEADPHONES
39.99
COVERS
SKU
Description
List Price
BOUNTY HUNTER 8" COIL COVER
14.99
Discovery 2200
Packed with high-end features, yet easy-to-use!
The Bounty Hunter® Discovery 2200 Metal Detector is from Bounty Hunter's® recent line of feature packed and easy to use Discovery Series metal detectors. The entire line of Bounty Hunter® metal detectors operate on two 9-Volt batteries and are designed to be lightweight and ergonomic for easy handling and comfortable use. Their standard motion all-metal mode detects all types of metal, while the progressive discrimination control eliminates iron and other unwanted items. As the metal detecting coil nears a target, the Discovery 2200 three-tone audio feedback aids in distinguishing between valuables and undesirable metals. This model also comes equipped with a 1/4 " headphone jack compatible with most headphones for privacy while treasure hunting. In addition, Bounty Hunter® equips all their metal detectors with a preset ground balance that neutralizes the response to mineral content in the ground.
Features:
Digital Nine-Segment Target ID: Identify buried target with ease

Digital Coin Depth Indicator: Identify depth of target with ease

Four-Tone Audio Feedback: Audible tool for accurate target identification

Touch Sensitivity Control: Reduces electromagnetic interference

Touch Discrimination Control: Along with Disc and Notch modes eliminated unwanted items

One-Touch "Zap": Immediately eliminates unwanted metals

1/4" Headphone Jack: For increased privacy, sensitivity to tones, and battery life

8" Interchangeable, Waterproof Coil: Detects in damp grass or shallow water

Lightweight, Ergonomic Design: Provides ease-of-use and comfort for hours of productive detecting
Specifications:
Operates on Two 9-Volt Alkaline Batteries (not included)

Low Battery Indicator

Visual Target System: LCD Display

Preset Ground Balance: Neutralizes the response to ground mineral content

Modes of Operation: Motion all-metal, progressive discrimination, and notch system

Audio Feedback: Internal speaker or headphones (not included)

1/4" Headphone Jack: Compatible with most headphones

Coil System: 8" Open Waterproof

Lightweight: 2.6 lbs

Ergonomic: Adjustable height, padded armrest, S-rod system, detector stand
Analog/Digital Display
Digital
Box Dimensions
6"H x 10"W x 29"L WT: 4.00lbs
Categories
Outdoor | Metal Detectors

Old Category
METAL DETECTORS
Copyright 2016 CWR Electronics. All rights Reserved.
All products, services and/or company names mentioned herein are trademarks of their respective owners.