Timex 1440 Sports Digital Medium Size Silver/Black
--- Discontinued ---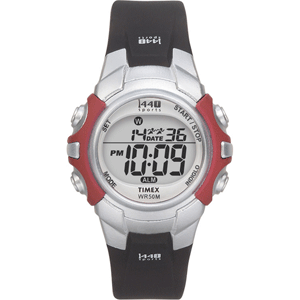 Make every minute count (that's right - 1440 minutes in a day) with these fun, value-priced digital watches.
Durable and Lightweight Resin Case

Durable Resin Strap
Box Dimensions
3"H x 3"W x 4"L WT: 0.2lbs
Categories
Outdoor | Watches
Outdoor | Fitness / Athletic Training

Copyright 2016 CWR Electronics. All rights Reserved.
All products, services and/or company names mentioned herein are trademarks of their respective owners.