Clymer Inboard Engine, Transmission & Drive Service Manual 3rd Ed.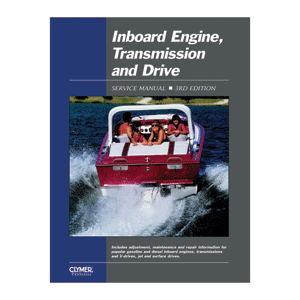 Inboard Engine, Transmission and Drive Service Manual, 3rd Ed.
Part #: IBS3

This Clymer ProSeries manual provides information on how to maintain and repair inboard engines, transmission and drives used on both power boats and sailboats. Designed for professional and experienced mechanics, Clymer ProSeries manuals provide hundreds of exploded views and illustrations to guide you through repairs.
Box Dimensions
1"H x 8"W x 11"L WT: 2.10lbs
Return Policy
This item is non returnable and / or subject to a restock fee as per our returns policy.
Categories
Winterizing | Repair Manuals
Boat Outfitting | Repair Manuals

Old Category
INSTRUCTIONAL MATERIALS
Copyright 2016 CWR Electronics. All rights Reserved.
All products, services and/or company names mentioned herein are trademarks of their respective owners.