Clymer Inboard/Outdrive Service Manual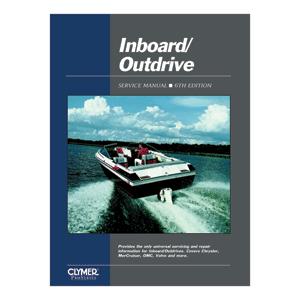 Inboard/Outdrive Service Manual
Part #: IOS6

This Clymer ProSeries manual provides information on how to maintain and repair inboard/outdrives. Designed for professional and experienced mechanics, Clymer ProSeries manuals provide hundreds of exploded views and illustrations to guide you through repairs.
Box Dimensions
1"H x 8"W x 11"L WT: 2.10lbs
Return Policy
This item is non returnable and / or subject to a restock fee as per our returns policy.
Categories
Winterizing | Repair Manuals
Boat Outfitting | Repair Manuals

Old Category
INSTRUCTIONAL MATERIALS
Copyright 2016 CWR Electronics. All rights Reserved.
All products, services and/or company names mentioned herein are trademarks of their respective owners.