Starting a marine business has never been easier Click below to complete a CWR Wholesale Distribution dealer application!
At CWR, we believe conducting business should be simple. With CWR Wholesale Distribution as your drop shipping source, you have a powerful team of full-service wholesale marine distribution experts working for you. With over 300 manufacturers, CWR offers a variety of assorted products for not only marine use, but also camping, sailing, sporting goods, paddle sports, watersports, cycling, training/fitness, hunting, fishing, consumer electronics, automobiles, recreational vehicles and more. CWR is also one of the leading drop-shippers in the marine industry and will drop ship to any location in the world. CWR's drop ship program is stress-free with no extra fees or minimum order sizes, all while using your own shipping label and packing slip. Become a CWR Wholesale Distribution Dealer today!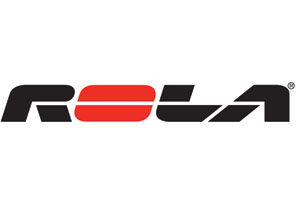 Everyday life has its extremes, from hectic schedules and unexpected appointments to weekends unwinding on the trails. You never know exactly what's around the corner, but your mission is clear...Get going and get there. When it's time for your favorite adventure, count on ROLA to keep you on track. ROLA has been Australia's premier vehicle outfitter of roof racks and cargo management product for more than 20 years. Outback tough and highly innovative, ROLA is blazing a path through North America.
Phone: 800.632.3290
Web: www.rolaproducts.com