Starting a marine business has never been easier – click below to complete a CWR Wholesale Distribution dealer application!
At CWR, we believe conducting business should be simple. With CWR Wholesale Distribution as your drop shipping source, you have a powerful team of full-service wholesale marine distribution experts working for you. With over 300 manufacturers, CWR offers a variety of assorted products for not only marine use, but also camping, sailing, sporting goods, paddle sports, watersports, cycling, training/fitness, hunting, fishing, consumer electronics, automobiles, recreational vehicles and more. CWR is also one of the leading drop-shippers in the marine industry and will drop ship to any location in the world. CWR's drop ship program is stress-free with no extra fees or minimum order sizes, all while using your own shipping label and packing slip. Become a CWR Wholesale Distribution Dealer today!
Start Now
Raymarine Wireless Multi Wind System
T101-916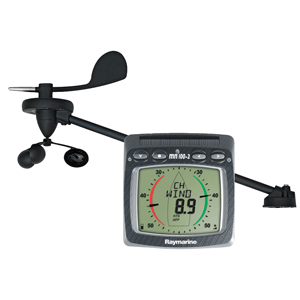 Tacktick Wind System

Package Contains:

T112 Micronet Analogue Display

T120 Micronet Wind Transmitter
T112 Micronet Analogue Display
Multifunction digital analogue display for the Micronet system. Shows Apparent or True Wind Speed and Direction along with CH/VMG, GPS and Heading Information.
T120 Micronet Wind Transmitter
For the first time, you can have wind information without running cables down the mast. The Wind Transmitter measures Wind Speed and Direction and sends data to any Micronet display via wireless link. It can be fitted (simple three-screw attachment) with the mast in place and makes un-stepping the mast easy too. Calibration for wind speed and direction is done at any display.